Best DJ Controller For Beginners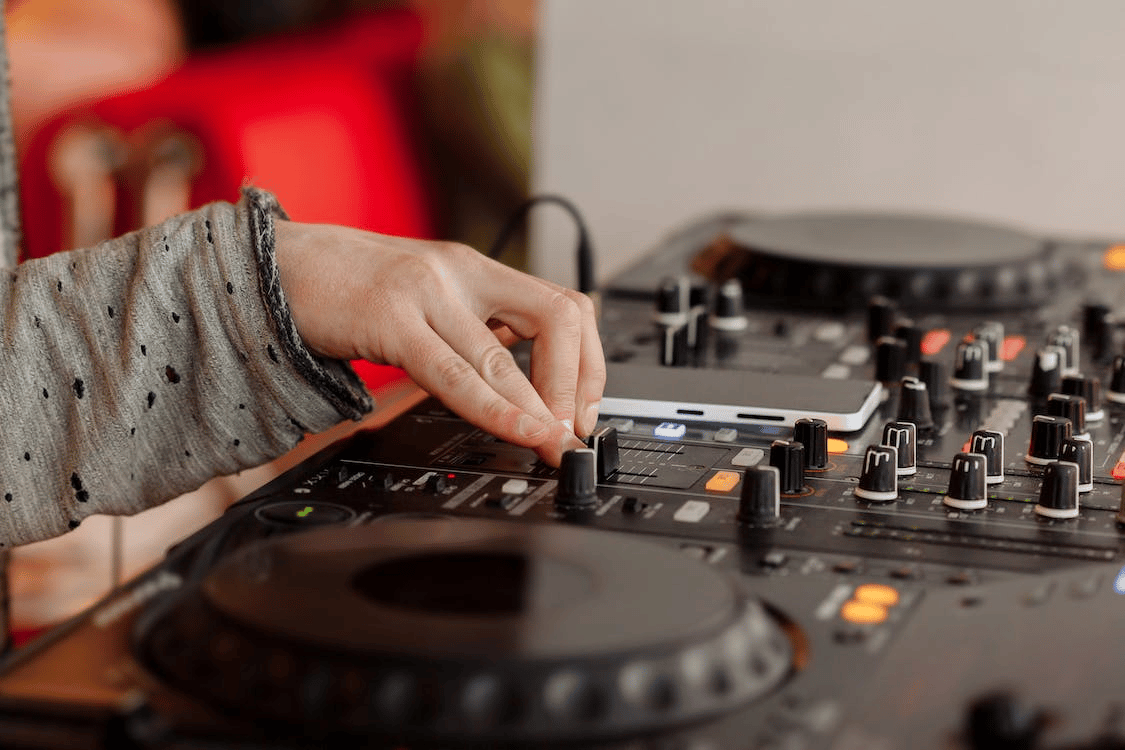 What is the best DJ controller for beginners? Yes, that's one question that runs through the minds of many music enthusiasts and DJ's alike.
You've most likely done a lot of Google search looking for a resource that could point you to the right direction in choosing a controller tailored for beginners.
And, like most things on the internet, the resources you got were not satisfying enough.
Yeah, we understand that feeling.
But not today, because we've tailored this guide to walk you through the best DJ controllers for beginners and will give you a better understanding of what meets your needs to begin your DJ career!
Stay with me, as we dive right in!
Is It Even Worth Buying a Controller?
If you're new to DJing, you might wonder if it's even worth buying a controller. After all, you can use your laptop and some free software.
But trust us, once you get your hands on a good controller, you'll never go back. It will make DJing easier, fun, and interactive for you and most especially your audience.
And when you decide to become a professional DJ later down the line, having that experience with controllers will give you an edge over other DJs who skipped this step.
In this guide, we've highlighted the best beginner-friendly controllers so that no matter what type of music or event (clubs? weddings? birthday parties?), you'll find one that does just the job.
Which Is Better, an Analogue or Digital Controller?
Since you're just taking the first leap at your career, you might wonder whether an analogue or digital controller is better for you.
Well, here is a quick rundown of the pros and cons of each type.
Analogue controllers are excellent for those who want more hands-on experience, but some DJs find them harder to work with because they require more practice.
Digital controllers are more intuitive since they don't require manual adjustments from the user (unlike an analogue).
On the other hand, some digital DJs find that these controllers are less responsive than their analogue counterparts and can feel slightly lifeless.
Choosing between an analogue or digital controller is ultimately a personal preference.
If you're looking for a more involved experience, go with an analogue controller; if you want something more straightforward and intuitive, try a digital controller.
Things To Look Out for When You Buy Your First Controller
When you're looking for your first DJ controller, there are a few things you'll want to keep in mind.
First, consider what kind of music you want to play. Different controllers are better suited for different genres. Secondly, think about what you're willing to spend.
Third, decide what size and weight are comfortable for you – remember, you'll be lugging this thing around to gigs! Fourth, think about what features are most important to you.
Lastly, think about your level of experience.
If you're a beginner, it's probably best to pick something relatively simple. Then, once you grasp how all your gear works together, you can start looking into more complicated hardware.
Lets Kickoff With the Best Beginner DJ Software
If I did a crazy Google search for all the different DJ controllers and software that are currently available, the list would be vast – well over a dozen alternatives.
To keep this post from falling into the boring category, I'll keep it down to the most popular ones, which are the simplest to use and have plenty of room for improvement as your skill improves.
All major DJ software brands provide demo versions, so you can try them out before purchasing.
It's strongly recommended you take advantage of this before deciding on a purchase because doing this will help you know about the controllers compatibility and navigation.
Serato's DJ Pro, Rekordbox DJ, and Native Instruments Traktor Pro 3 are the three leading DJ programs.
Serato DJ Lite and DJ Pro
Serato DJ software began as Scratch Live, a system that allowed DJs to use their vinyl turntables.
CDJs are used to control the laptops. It currently supports an extraordinarily wide selection of controllers from several of the main DJ hardware manufacturers in its most recent version.
This is a huge benefit since you can advance from a controller that costs as little as £59 to others with higher functionality while using the same software.
That's pretty cool, right? For this software, check for controllers with a small Serato icon. The one complaint I can imagine people having with Serato is that if the controller does not have Serato approval, it may not operate.
But, the ones that have been 'authorized, certified, or ready' for Serato operate flawlessly every time. Most units under £300 come with Serato DJ Lite, which can later be upgraded to Serato DJ Pro once you've mastered the setup.
Best DJ controllers with Serato compatibility
The Numark DJ2GO2 is a USB-powered controller that can be used with Serato and other software on your laptop. So you can create music on the go using loops, and one-shot sounds.
For the price point, this controller is a good option for beginners interested in buying their first DJ controller. It's portable and perfect for making beats on the fly and scratching and cutting up tracks.
In addition, it comes with four virtual decks (with volume faders), allowing you to load songs onto each deck, mixing them or playing them simultaneously.
The second entry on our list is another small, compact, inexpensive controller that can be used with Serato software. The Pioneer DDJ-SB3 is also a two-channel mixer, meaning you can connect two turntables or CDJs.
It comes with a crossfader but does not come with built-in audio inputs. However, it does have USB and MIDI ports, so you can add them if needed.
The Numark Mixtrack Pro 3 is a full-size controller with a 4-channel mixer and built-in audio interface that can be used with Serato DJ Intro software.
The jog wheels are high quality and responsive, making it easy to scratch or scrub through tracks in Serato DJ Intro.
The only downside of this controller is that there's no crossfader, so DJs will need to buy an additional product if they want one. In terms of design, the Mixtrack Pro 3 looks sleek and futuristic. It's also durable as well as lightweight.
Pioneer Rekordbox DJ
Pioneer's Rekordbox DJ started as a virtual record box (thus the name), enabling you to prepare, analyze, and categorize your music before putting it onto a USB stick and playing it on CDJ900 or CDJ2000 players.
Since its inception in 2009, the software has grown bigger and more competent than ever, particularly since adding a 'DJ controller' side in 2015. Why is the software so fantastic?
Pioneer DJ is the world's largest DJ brand. It has many more capabilities you may later learn and find handy, such as lighting control ( through RBDMX), lighting control and video compatibility.
Best DJ Controller with Rekordbox DJ
For DJs who want a simple and compact controller that's affordable, there's no better option than the Pioneer DDJ-400.
While this unit doesn't have jog wheels, it comes with an intuitive layout and solid performance from its four decks and eight hot cues. It also has a built-in sound card, which many controllers in this price range don't offer.
The DDJ-400's layout is identical to the brand's standard CDJ2000NXS-DJM900NXS configuration and other controllers (such as the DDJ-1000), so you won't have to start learning where the controls are if you upgrade to a bigger kit.
The DDJ-WEGO-4 is Pioneer's most portable DJ controller and comes with a complete version of the previously stated Rekordbox DJ software.
Its unique look is inspired by the DJAY iPad app and Pioneer's iPad app, WeDJ. It's not nearly as fancy as other controllers, but it offers beginners some basic features like hot cues and loops. The built-in effects are fun too.
Native Instruments Traktor Pro
Traktor Pro is already in its 21st year and is most known for creating the wildly successful 'Final Scratch' DVS system. Traktor took over the technology once Stanton stopped their gear and utilized it within their platform.
Native Instruments now produces its own hardware with Traktor, meaning the controllers will interact natively with the software, delivering a more fluid DJ experience.
DJs that prefer to push the technical limits will likely utilize Native Instruments' Traktor software, which is adaptable to how you wish to perform.
There are several choices, such as mapping any midi controller to the program and customizing anything on the screen.
Traktor's Best DJ controller for Beginners
The Traktor Kontrol S2 is a solid choice for beginners. The layout is intuitive and well-designed, with easy-to-read LEDs, and its compact size makes it great for travelling. The sound quality isn't amazing but will work well in most clubs.
It also comes bundled with a good software package that includes Remix Decks. Oh, and it's iOS-enabled, meaning it'll work with the Traktor DJ software for iPad and iPhone, among other things.
Frequently Asked Questions
How do I know what features I need?
When you're first starting out, it's important to find a versatile controller with a wide range of features. This will allow you to grow as a DJ and experiment with different genres and styles.
If you're starting, there are two main controller types: budget and professional. The primary difference between both categories is how they handle MIDI signals. A budget controller typically only works well with an external sound card, while a professional DJ controller has internal sound cards and can handle digital audio signals natively. Keep in mind that the better the quality of the sound card, the better the music.
Where can I hire DJ controllers in London?
Here at London Soudon and Light, we understand you intend to save the cost without compromising quality. That's why we provide some of the best DJ Controllers for hire in London. Furthermore, we can transport this equipment to your event venue or location so you can make the most time planning your event.
Final Thoughts
As you've seen by now, there are several options when it comes to DJ controllers and they all have different features, softwares and unique functions.
A bigger controller, for example, will seem more professional, with more space for larger jog wheels and longer pitch faders that provide greater control when mixing songs.
Most controllers will only operate with specific software, so it's important to familiarize yourself with the entire hardware portfolio before deciding which software to use.
They all perform the same function at their core, and it's up to you to determine which extra perks you'd want to start with.
I hope you've found this useful post on the best DJ controllers for beginners.
Perhaps you want to hire some AV equipment for your event, do reach out to us, and we'll be delighted to help.
Happy spinnin'!