What are white label event services?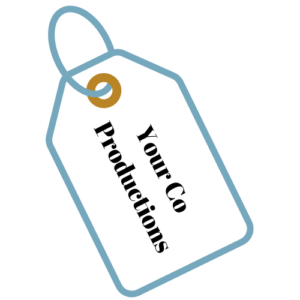 White label products are where a manufacturer or service provider removes their branding so that it can be resold with a new label, or under your own company's name. It has become increasingly common to see white label digital services such as SEO or marketing available for resale. Now, we bring to you white label event services.
It's fairly common in the events industry for audio visual rental and production companies to plaster their branding all over their tshirts and equipment. When working with other companies within the events industry, this can cause some issues. PR companies and other rental houses are 2 examples of companies that would like to achieve the appearance of offering all these services under their own roof to their potential clients. This gives them the appearance of being a bigger company which can win the trust of bigger clients. There is often an underlying worry for other AV companies that a sub-contractor could gain access to their clients, or that a client will see the branding and attempt to work directly with their supplier.
With this in mind, we have set ourselves up to offer white label events. This means we have minimised our branding (although it is present for security reasons), and on request, our crew will be either in plain black clothing suitable for the event, or will be branded as a production arm of your company i.e Your Co Production Team. We can facilitate the t-shirt design and printing, or you can provide this for us to wear. We welcome you to provide a productions@yourco.com email address if you require us to discuss technical requirements directly with a venue or your client. For a small fee, we can even set up a dedicated phone line and answer the call with your company's name.
For a monthly retainer fee, London Sound and Light are available to support any technical related queries your company may have regarding events and AV. During office hours you will gain unlimited access via phone and email to a team of professionals who can advise you on all aspect of technical production. There is no requirement to use our production team for your events. We act as an independent advisor to ensure you don't pay over the odds, or for equipment and services that you don't need. For a small additional fee, we can send a member of our team to the venue to carry out a recce and produce a report.
Here are some of the services we offer;
White label technical event production
White label phone support for your team and customers
White label venue recces and reports
White label risk assessments and method statements
If you require a service that is not on the above list, just get in touch and we'll see if we can help.
Examples;
1. You are holding an event in a venue that insists on using their own production team. We can analyse their quotes and designs and make sure what you get is exactly what you require. We will oversee that their risk assessment is adequate and that their fees are within sensible limits. We can discuss directly with their production team on your behalf, and under the guise of your company.
2. You run an events agency and want to move into technical production but don't have the resources or free cash-flow to buy equipment or hire a technical manager. We can supply these services for you without contract for a risk free expansion of your brand.
Our promise
We understand you may have concerns to protect your business and clients. You may have even had bad experiences in the past. That's why we are making a promise to NEVER mention London Sound and Light to anyone while working in your name as a white label company. We will always minimise branding on our equipment, and can cover it up on request. If your client contacts us outside of your organisation, we will politely refuse to work with them due to a conflict of interest. We can sign non-disclosure and non-compete contracts if you wish. We guarantee the above at all times and if we break this promise, your event is free of charge.