Don't leave it until the last minute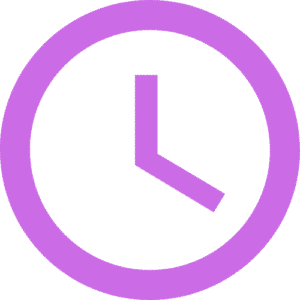 We get it. AV is the last thing on most people's minds when it comes to events. With venues, food and flowers to sort out, who is thinking about speakers, lights and projectors? Well, we are! Logistically, AV can be the hardest thing to figure out. We are often the first into a venue, and the last ones to leave and we will most likely need to place equipment throughout the space, manage power supplies, and run cables. We will need to work with and around your other vendors, such as lighting flower arrangements and providing power for the caterers. Therefore, it makes sense to give us as much time and information as possible to allow us to plan everything accordingly. It's definitely not uncommon for an audio-visual company to receive a call a week or less prior to an event and have to scramble around trying to get everything sorted. During busy times, you may even find it difficult to find a company that is available to help.
Be clear about your expectations and budget
It can take a long time to put a quote together for a large project. If you are clear about what you want to achieve and the kind of budget you have from the beginning, it will make it much easier to put a suitable quote together. It is not practical or beneficial for either party to spend 2 hours putting a quote together for you if it is way beyond your budget. Do your research and find a reputable company that will deliver good value and advise you correctly. If your budget isn't sufficient for what you want to achieve, a reputable company will tell you this from the get-go and manage your expectations. Once you receive your quote, don't be shy about asking someone to walk you through everything. We don't expect everyone to understand technical jargon, and it shouldn't be a problem to explain everything to you in simple terms, and make sure you are comfortable with what you are paying for. If a company is unwilling to do this, you should probably continue to shop around.
Explain anything you don't want in your event
Some people like to see audio visual equipment on display. Others prefer that it is hidden from sight as best as is possible. Don't be shy about expressing your preference to your AV supplier. In some cases, it may not be possible to completely hide equipment, but you should be aware of this ahead of time. You wouldn't want a huge stack of speakers in every wedding photo for example, so speak to your photographer and AV supplier (or put them in touch), and plan ahead of time where photos will be taken and how the equipment will look.
Give as much information about the venue and your event as possible
Providing a lot of information about the venue is extremely useful. Some venues have restricted access times or will require suppliers to go upstairs in order to access the event space. Without knowing what the job will entail, it is very difficult to provide an accurate cost. A little bit of research on your part can save everyone a lot of time and money.
Information which is pertinent to a successful event includes;
Date and time
Access and exit times
Venue name and address
Any access restrictions e.g., stairs or small lifts
Other vendors you will book
Layout
Submit any artwork, videos or audio files as early as possible
Leaving this to last minute will only put pressure on your AV supplier and make it much more difficult for them to prepare. If a supplier is chasing you down for artwork or other files they need for your event, they won't be able to plan these aspects with plenty of time to spare. Try to hand files over at least a couple of weeks ahead of time.
Don't be scared to express your ideas
Not everyone is an AV expert and any company worth their salt will be sympathetic to this. Don't be scared to express your ideas and vision for your event. Most things are possible for a price, so as long as you have the budget and time for your project, you'll be fine. If you don't have the budget or the time, it is the job of your technical advisors to manage your expectations and let you know how close you can get.
Arrange a venue recce
It is common practice with larger events for a production company to want to do a venue recce. When a technician is onsite, they are able to assess things within a venue that you wouldn't even think about. Not only does it help with the planning and execution of your event, but it may also open up new ideas that you haven't thought of yet. It's hard to overstate just how important this can be. It's best to do this as early in the planning process as possible.
Pro tip: Arrange for as many vendors as you can to be at the recce at the same time. A 10-minute group conversation can save dozens of emails back and forth later on and speed up the whole planning process.
Conclusion
Planning an event of any kind can be a daunting process, but if you get your tech team involved as early as possible, things will go much smoother. Try to get everyone involved to work together as a team and you'll be surprised just how smoothly things can go. Be sure to speak openly about what you'd like, and about how much you'd like to spend, and you'll get the best results. Let us know your best tips for working with an AV production company!